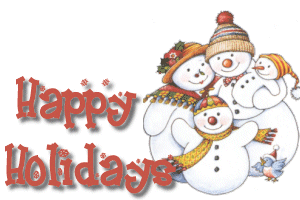 Win My Christmas Award!
Below are some Christmas awards that Mommy has made for me to give for all the great Christmas pages out there. I'm sharing two of them with my two little cousins, Chaz and Katie. All you have to do is email us with the address to your Christmas page and let us know which award you would like to have. Then we will come visit your great Christmas page.
*NOTE: Please don't ask for one of these awards if your site is not completely kid safe! Thank you!
Winners are listed below the awards...see who's won!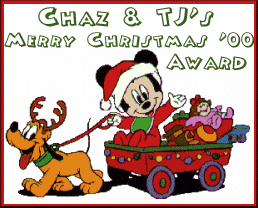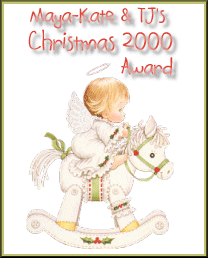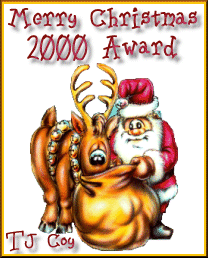 Background set by


Disney clipart for awards from DisneyClipart