Welcome!
A Page From The Past


This is the page where I keep things from past Thanksgivings. I hope you like them.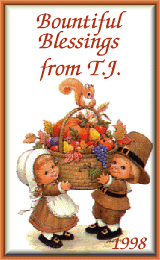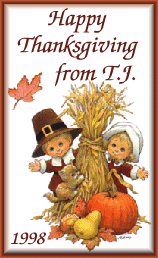 Meet my Thanksgiving Dragons that I adopted from Darksbane Dragons. They are having their own Thanksgiving meal. First, there's Butterball, she cooked the turkey. Then there's Punkin, she made the pumpkin pie. And then there's Pilgrim, he just ate too much and had to have a nap!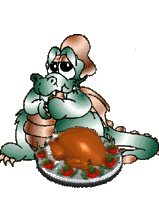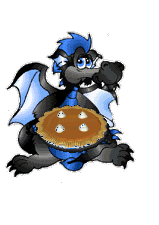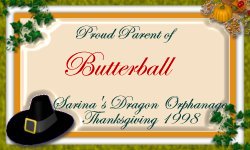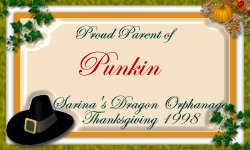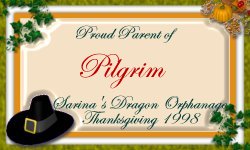 11-20-98

Thank you, Kristinia!